Bremer Appartmentvermietung
Surrounding
Some impressions of Neukirchstraße

Findorff market: Every Tuesday, Thursday and Saturday.

People don't just come for food, it's also a meeting point for many.

Some love to have a cup of coffee and cake from one of the bakeries.

View from the living room window: The market and a church at the end of the street.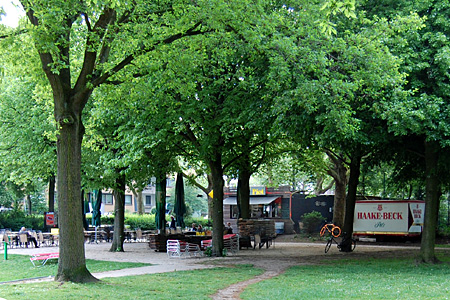 Port Piet, a beergarden at the other end of the street, next to the Bürgerpark.

When the weather is fine, you can enjoy some good snacks and a beer on a deckchair right next to the water of the "Torfkanal".